.
.
38. KTO 2023
RETRO WEEKEND AWARD!

COMES AS YOU WOULD HAVE COME IN THE 80s/90s.
At the very last Kaunertal Opening aka KTO we wish for nothing more than a big retro party. Therefore, prepare yourselves already now for the weekend between 10 – 12 Nov and look for the old winter clothes from your or your parents' wardrobe. Air them out a bit and you're good to go. The best outfits will be determined by the "38th KTO – Best Retro Award" and will win a Top 4 Card as well as prizes from the industry. So – make your preparations and celebrate with us in your retro outfit.
.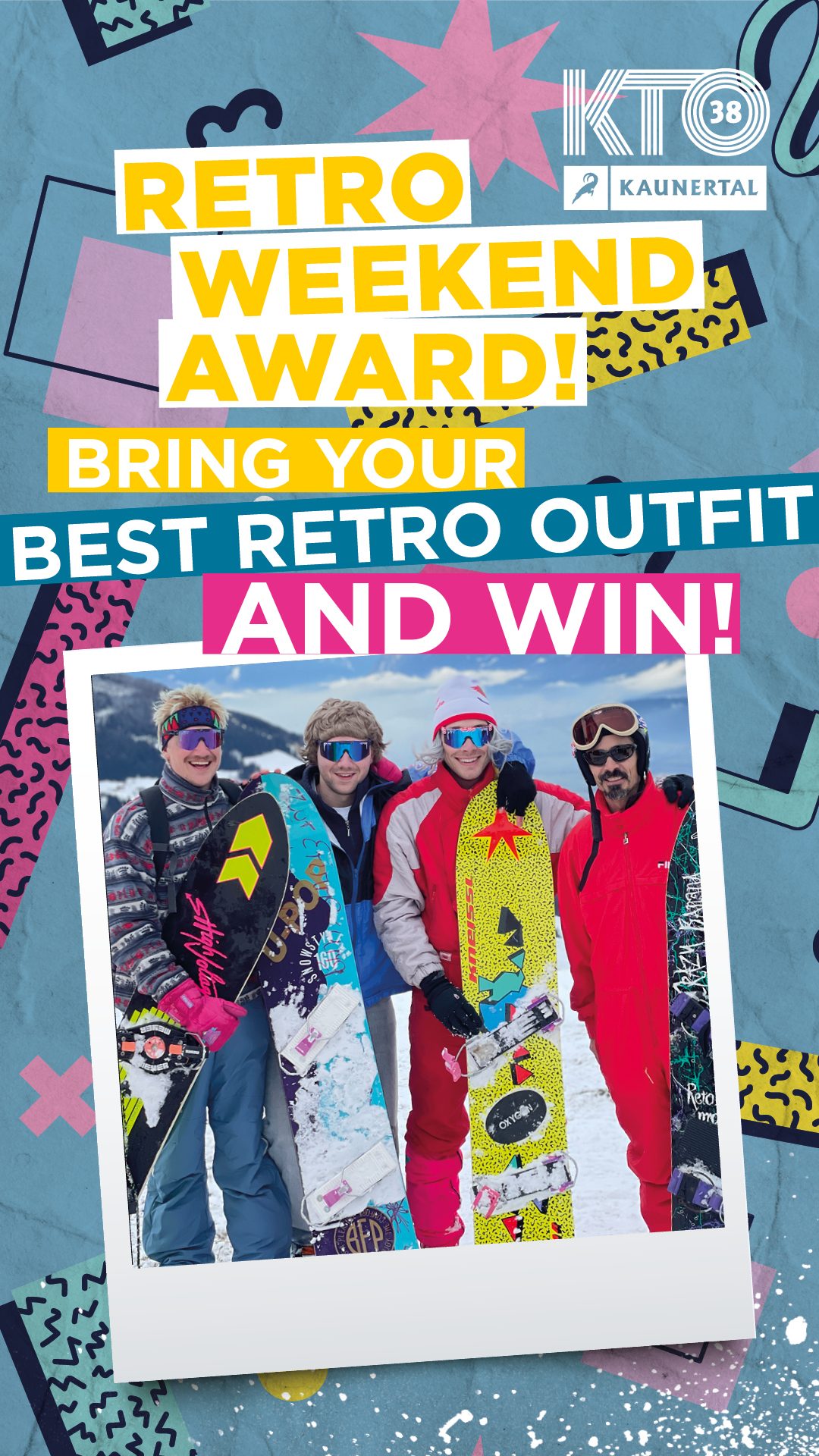 #kto #kaunertalopening #kaunertal #withprideweride #snowboarding #freeski #freestylesnowboarding #snowpark