.
1.Kaunertal Testival Open & Snowpark Days
19. & 20. November 2022
Highlight Side Event: Moonbike Parcour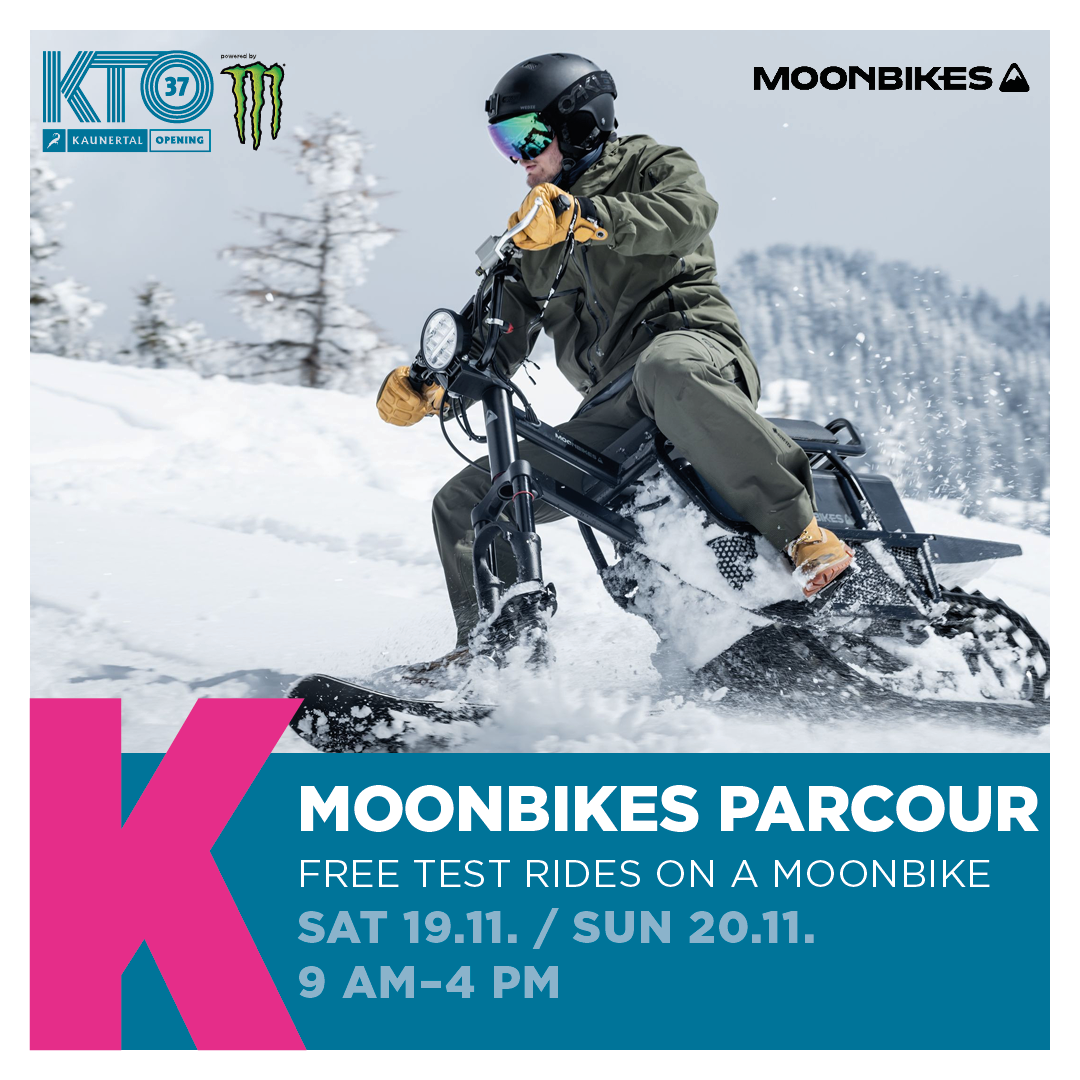 We have a big festival, we have sessions on the park, we have new rails, movies and parties and we have a KTO style special: welcome @moonbikesmotors with an exclusive parkour during the pt2 opening days 19./20.11.
FREE TO TEST RIDE! That's a big fun for sure.