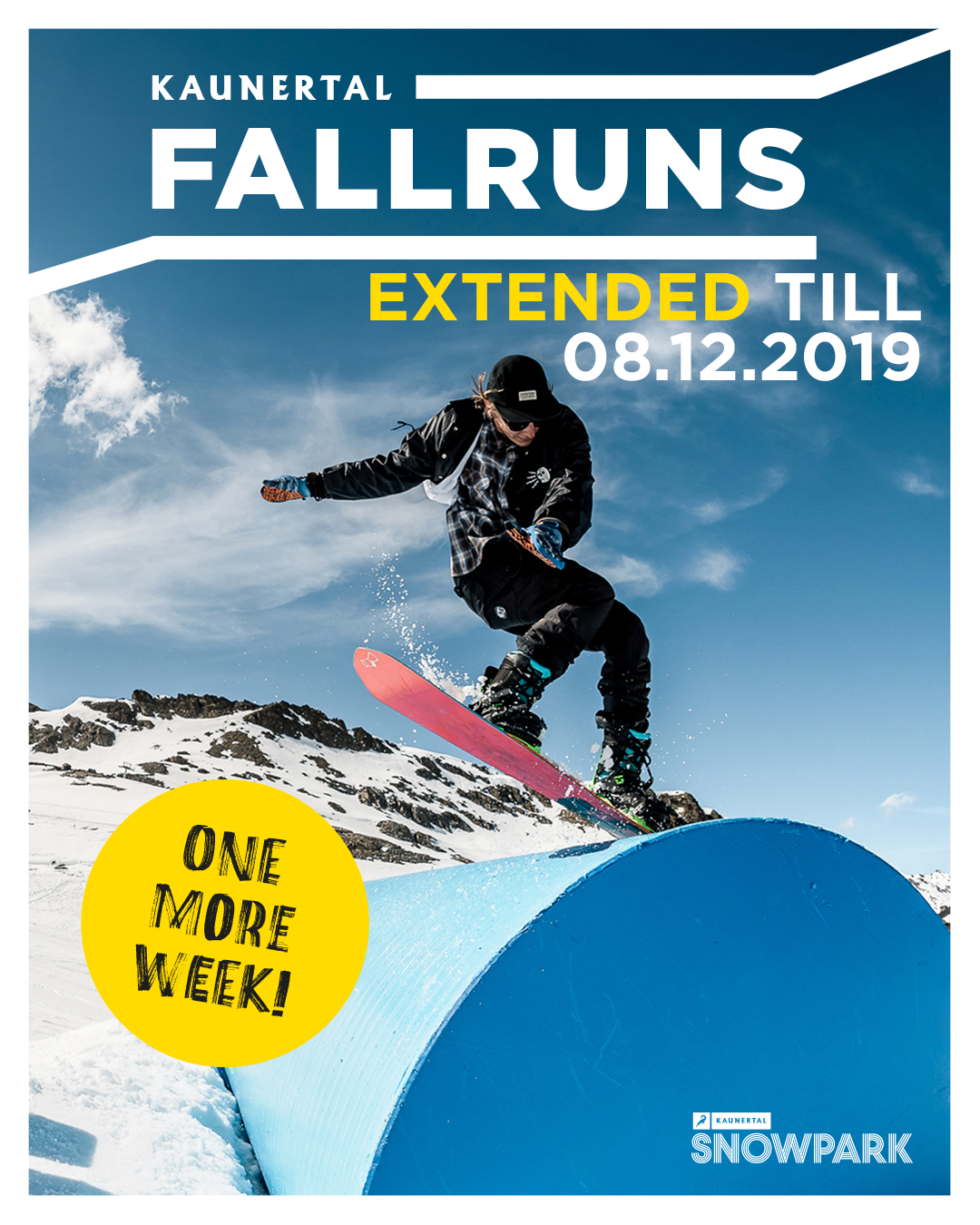 Did you here the latest NEWS?
Uh Yeah!
Kaunertal #fallruns stays open ONE MORE WEEK till 08.12.2019.
That means extended fun riding the new re-built park with more features than before. Thanks to the snow-storm.
Come and shred the more than 1,2 km long #naturerun. Nothing you will miss.
powder & park. That´s Kaunertal!
Cu up there.