.
SPRING CLASSICS – AB 15. APRIL 2023

The days are getting longer and therefore we go in big steps towards Spring Classics 2023! The best time where everything can happen on the glacier between powder day and slush-times 😉 Save the date – we start punctually from the 15th of April.
And because we are so stoked about what is going to happen this year, we have the feeling that we can use the title "the greatest classics since long time". With all modesty. Be curious. Soon the first infos will come – peace and take care.
.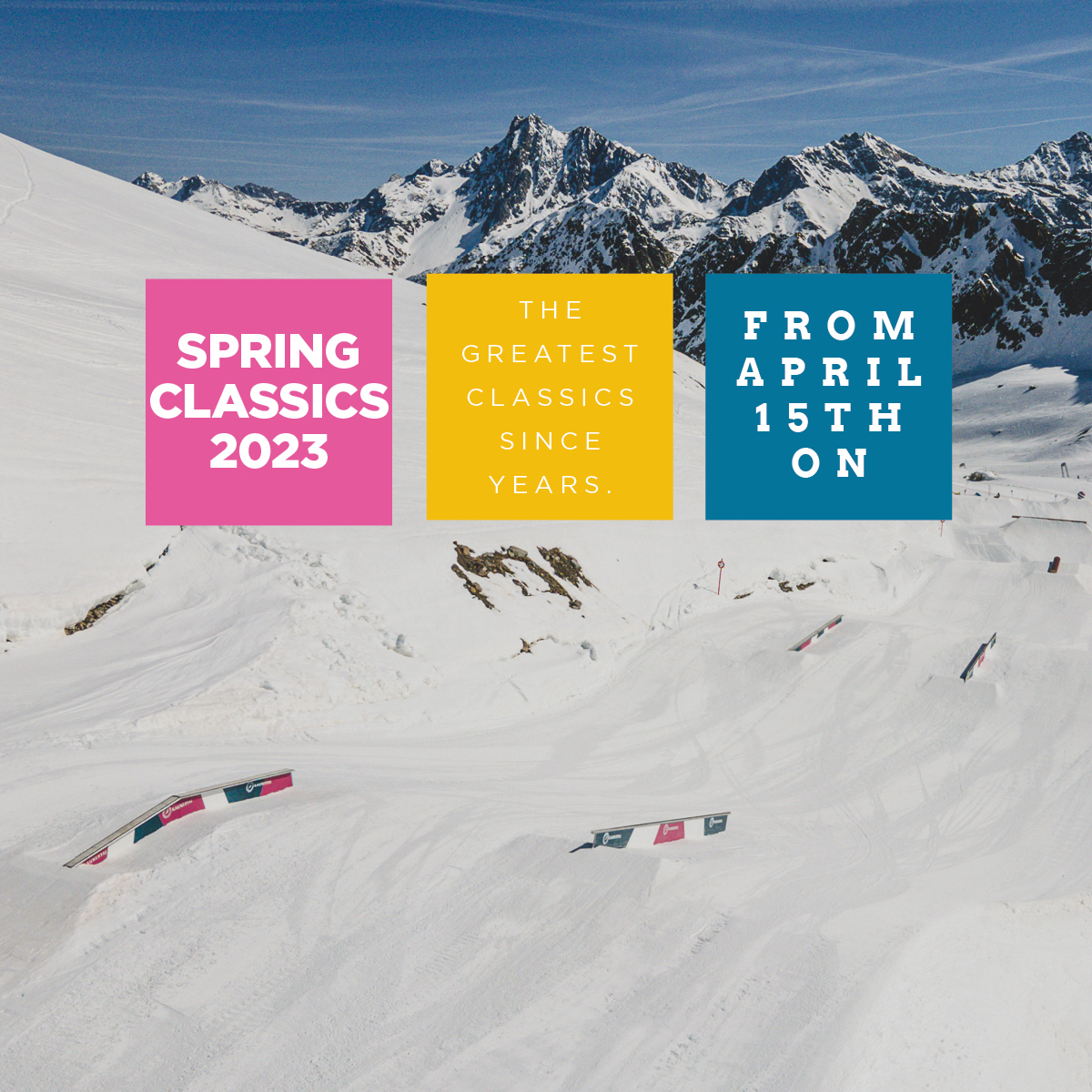 #greatestclassics #withprideweride⁠ #springclassics #springclassicskaunertal #snowboarding #freeski #freestylesnowboarding #snowpark