.
AFTER THE FRIDAY PRE-RIDES
IT'S OFF TO THE GAPTASTIC VOYAGE FOTO VERNISAGE &
THE 38TH KTO MOVIE PREMIERE NIGHT
With the Gaptastic Voyage Photo Gallery vernissage and subsequent Movie Premiere Night on Friday in the Quellalpin Saal, we're getting the 38th KTO weekend off to a perfect start. After the first pre-rides in the park, it's just the right time to meet up with old friends in the valley for a beer and celebrate the latest movies of the year together. The movies are hot .
HERE'S THE FULL LINE UP FOR THE EVENING:
GAPTASTIC VOYAGE by Downdays
RAIL TAIL by Line Skis
GO PROCRASTINATION by Lorenz and friends
WHY SO SERIOUS by Old Kirschi
GOOD OLD FRIENDS by Philma Pictures, Jonas Huser, Mirko Paoloni
WEISSWURSTPARTY by Bernhard Braun
Don´t miss!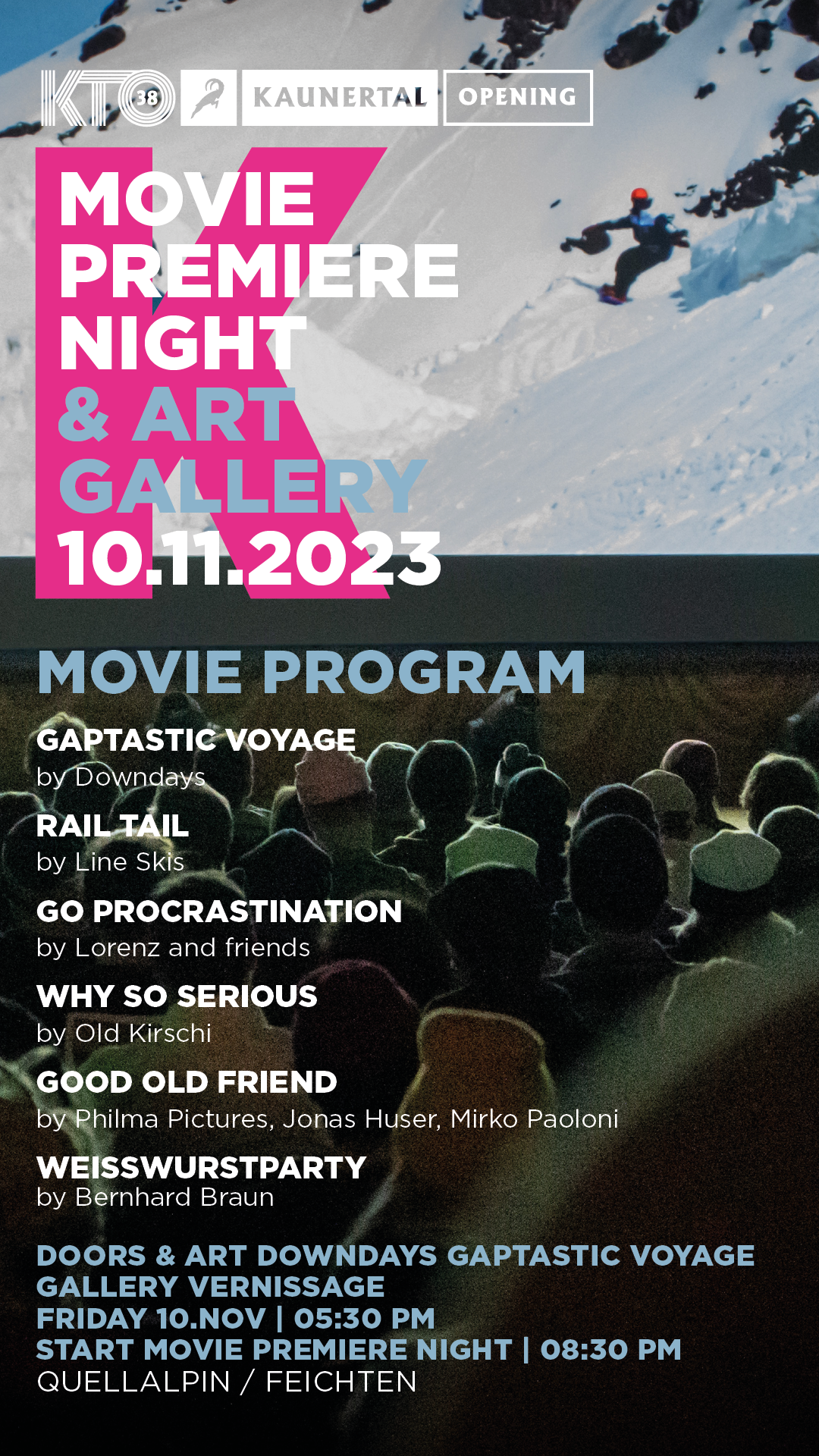 #fallruns #snowparkkaunertal #kaunertalgletscher #kto #snowboarding #freeski #freestylesnowboarding #snowpark #lastkto