.
SPRING CLASSICS 2023 – GAPTASTIC VOYAGE PUBLIC
CASH FOR TRICK SESSION – DON´T MISS!
📍SUN 23.04. – 10:30 Shred with the pros on selected rails in the park / cash for trick session !!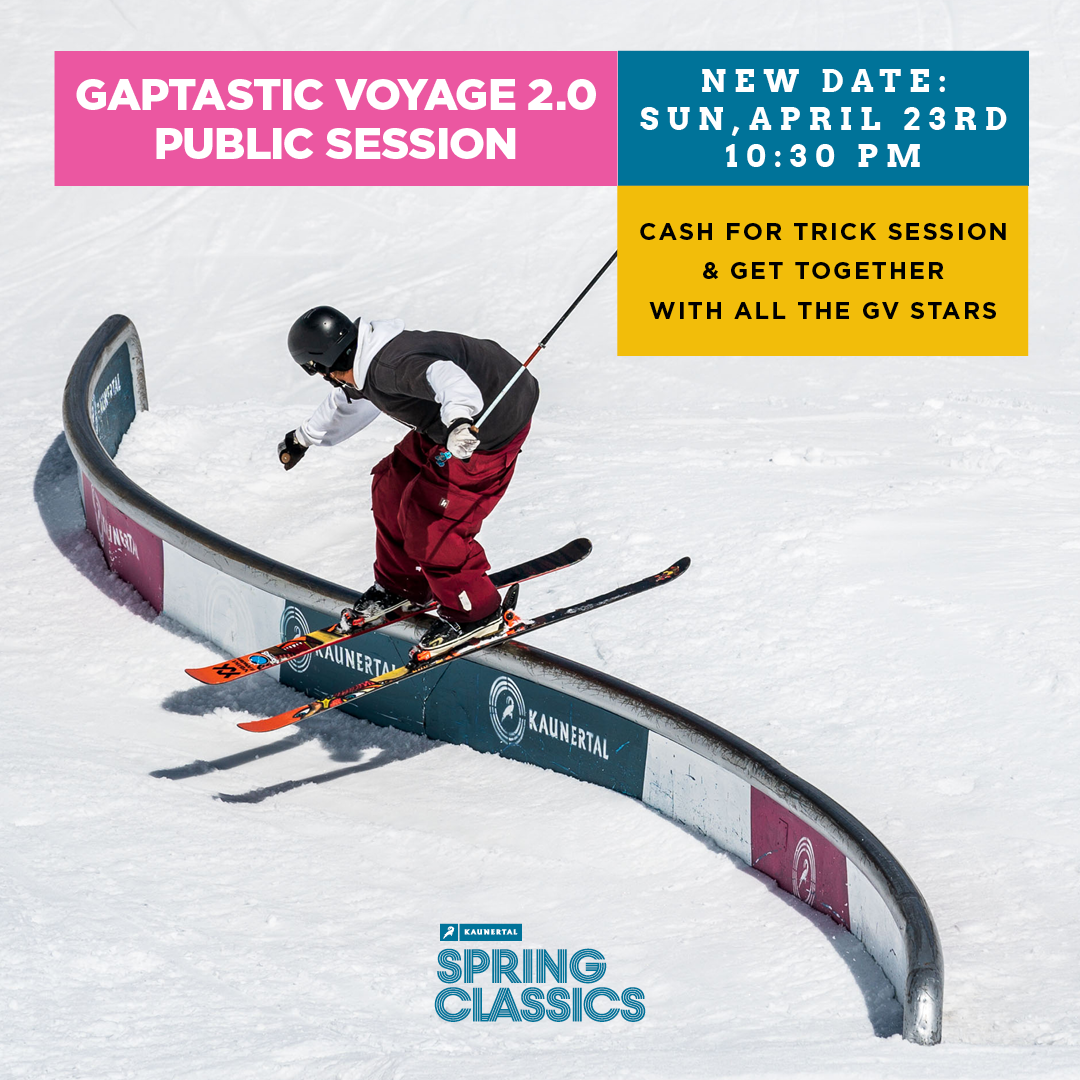 Come by and say hello to the pros. Rider line up coming up tomorrow!
#greatestclassics #withprideweride⁠ #springclassics #ukspringbreak #springclassicskaunertal #bankedslalomtirol #gaptasticvoyage #monstersession
.
#greatestclassics #withprideweride⁠ #springclassics #springclassicskaunertal #snowboarding #freeski #freestylesnowboarding #snowpark