.
SPRING CLASSICS 2023 – ALLE PROGRAMMINFOS ONLINE!
Spring Classics Kaunertal – Die Temperaturen steigen, der Schnee wird slushy, die Saison neigt sich dem Ende zu – unser Stichwort, um nochmals epische Tage, epische Wochen im Schnee zu erleben! In diesem Jahr bieten die Spring Classics einen Mix aus wiederauflebenden Klassikern sowie neuen Events und lassen unsere Snowboard- und Freeskiherzen höher schlagen, daher können wir nicht anders, als sie – the greatest classics since years – zu nennen. Save the date – wir sehen uns beim "shredden".

Alle Infos sind nun auf der Spring Classics 2023 Site online
–> https://www.snowpark-kaunertal.tirol/spring-classics-2023/
.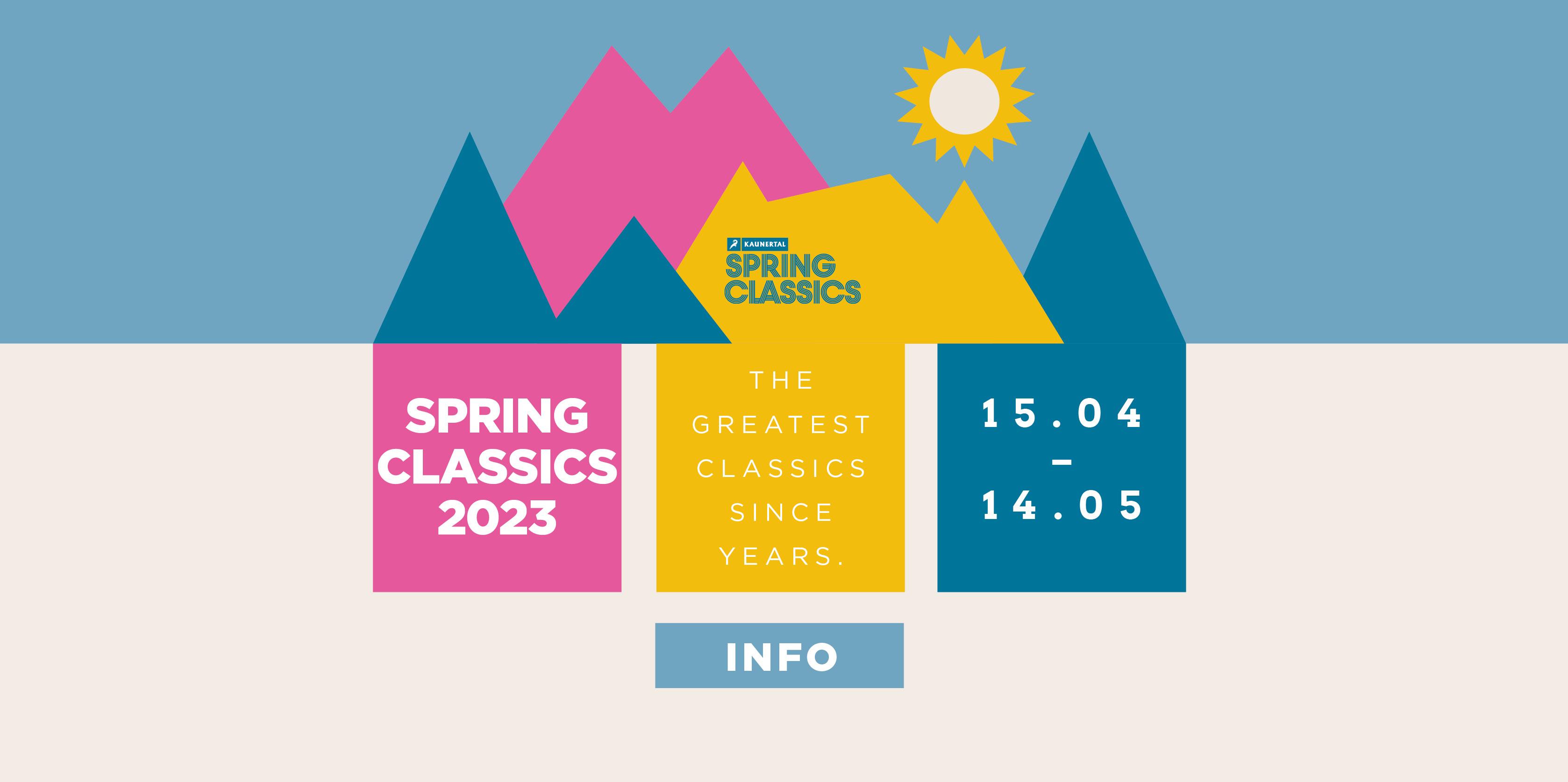 #greatestclassics #withprideweride⁠ #springclassics #springclassicskaunertal #snowboarding #freeski #freestylesnowboarding #snowpark